Advance Anti-Spam Configuration
This month's Customer Tip will help you setup some advance Anti-Spam features on any email account hosted at Beza.net.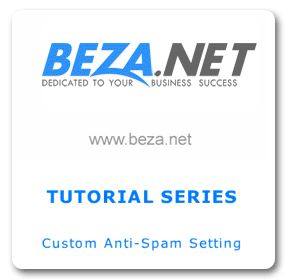 Our staff have created a helpful How-To video to help walk you through setting the various Anti-Spam features outlined in this month's tip.
CLICK HERE to begin the How-To video tip. (Flash required to view video tip)
This month's tip will help you to:
Setup a default spam_junk mailbox
Setup a Forwarding rule to Beza.net Abuse dept
Configured the default Anti-Spam level
Created a rule to move all spam messages
Enabled Anti-Spam filtering on a mailbox
We hope you find this month's tip useful. Let us know what you would like to see in future months tip.